Overview
We don't cut corners, we chisel them! Rafael's Landscaping specializes in the installation of interlocking pavers, brick and segmental retaining wall systems. We will be pleased to offer services to you. Pavers and walls are extremely durable and are designed to withstand hot and cold temperature climates alike! Pavers are also very affordable. Why settle for ordinary, when you can have the extraordinary at a very reasonable price.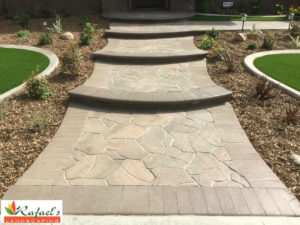 Paving
Asphalt may be the default for most driveways in America, but it doesn't mean that it's the most beautiful, tasteful, or long-lasting. At Rafael's Landscaping, we take pride in our craft and are proud to offer a team of professional stoneworkers and a selection of different stone paving options. From cobblestones to interlocking stones and everything in between, we can help make your home and driveway distinctive.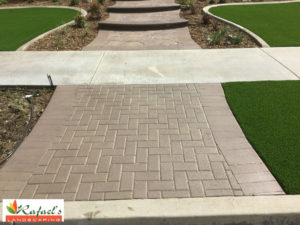 Let Us Enhance Your Space
At Rafael's Landscaping, our goal is to transform your outdoor space for the better. Whether it's your starter home, dream home, country residence or business, you deserve the elegance of stone paving.
For a Free Consultation give us a call at 909-266-3797
Cities Served: Corona, Eastvale, Riverside, Mira Loma, Moreno Valley, Perris, Yucaipa, Rialto, Highland, San Bernardino, San Dimas, Rialto, Redlands, Rancho Cucamonga, Ontario, Chino Hills, Chino, Fontana, Covina, West Covina.